List of museums and attractions included in the Netherlands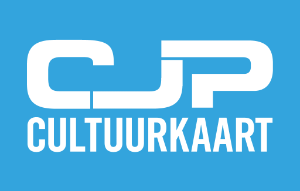 The CJP Pas/Culture Card (Cultuurkaart) is a pass for young people that is created to stimulate culture among Dutch youth. The pass is for Dutch youth up to the age of 30 and offers discount on admission tickets for all kinds of cultural activities, including film, theater, music and of course museums.
CJP Pass in the Netherlands
CJP Pass is valid in 243 museums and attractions in the Netherlands. These museums and attractions are displayed below.
CJP Pass provinces and regions
Drenthe (8) Friesland (11) Gelderland (33) Groningen (8) Limburg (9) North Brabant (16) North Holland (60) Overijssel (13) South Holland (61) Utrecht (21) Zeeland (3)
CJP Pass in Drenthe
CJP Pass in Friesland
CJP Pass in Gelderland
CJP Pass in Groningen
CJP Pass in Limburg
CJP Pass in North Brabant
CJP Pass in North Holland
CJP Pass in Overijssel
CJP Pass in South Holland
CJP Pass in Utrecht
CJP Pass in Zeeland