Museums & attractions included with a discount in museumPASSmusées in Tournai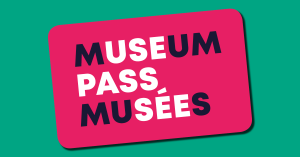 The museumPASSmusées is the national museum card of Belgium that offers the cardholder unlimited free access to many museums in Belgium. The museum pass offers residents of Belgium a year of free access to all the collections of all the museums that participate. Temporary exhibitions in the participating museums are often free with the museumPASSmusées and sometimes discounted. At this moment, the Belgian museum pass costs 59 euros with a validity of 1 year.
museumPASSmusées in Tournai
museumPASSmusées is valid in 1 museums and attractions in Tournai. These museums and attractions are displayed below. You can also view a list of museums in Belgium where museumPASSmusées is valid.