List of museums and attractions included in Belgium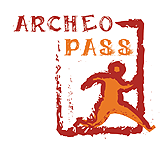 ArchéoPass is a network of archeological institutions. With the pass, visitors can experience the best parts of Wallonian archaeology. You'll receive an ArchéoPass after the payment of a full price ticket at one of the network's members. With this card, a discount between 20% and 50% will be granted.
ArchéoPass in Belgium
ArchéoPass is valid in 9 museums and attractions in Belgium. These museums and attractions are displayed below.
ArchéoPass provinces and regions
Brabant Wallon (1) Hainaut (1) Liege (4) Province of Namur (3)
ArchéoPass in Brabant Wallon
ArchéoPass in Hainaut
ArchéoPass in Liege
ArchéoPass in Province of Namur