List of museums and attractions included in Prague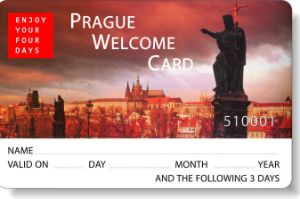 The Prague Welcome Card is a card that offers you free access to Prague's most popular city sights and discounts throughout the city. The Prague Welcome Card includes free admission to over 50 historic sights, museums and galleries and a free 3 day public transport ticket. The discounts include discounts on tours to the most popular places in Czechia and discounts on shopping and in restaurants and bars in Prague.
Prague Welcome Card in Prague
Prague Welcome Card is valid in 3 museums and attractions in Prague. These museums and attractions are displayed below.
Buy your ticket(s) online now!